Most people do not think that anyone is buying a home during the holidays, but they would be wrong. People can have a variety of reasons to be shopping for their new home during the holiday season.

They may have gotten a new job and need to move to a new city to start work after New Year's Day. They might have more time to look at homes because they are on vacation from work. They could want to find a home in a neighborhood where everyone likes decorating for the holidays.

Just because the weather outside can be cold and snowy, it doesn't mean there are not people looking to buy a home. Selling your home during the holidays can benefit you in numerous ways.
1. Your Home Doesn't Need Much Staging.
If you have already decorated for the holidays, you won't have much staging to do. Your home could be show-ready right away.
2. Avoid Interest Rate Increases After the New Year.
It is not uncommon for interest rates to go up after the New Year. Buyers tend to take advantage of this if there will be a big increase. Plus, if you are selling your home and buying a different one, you benefit from this too.
3. You Tend to Get Serious Buyers Only.
During the spring and summer, you could get people who are just looking at homes to get ideas on how to remodel theirs, or how to get their home ready to sell. In the winter, most of the people who view your home are going to be serious about buying.
4. Job Relocations Tend to Occur in January and February.
Major businesses tend to relocate their employees in January and February because moving costs are much lower.
5. Your Home Gets More Exposure Online.
Holiday real estate shopping increases during the holiday season. This is because people have more time to browse homes for sale with their time off work.
6. Tax Benefits for Both Sellers and Buyers.
There can be different tax deductions that can be taken on that year's tax return like mortgage interest and property taxes.
7. There Is Less Competition with Limited Inventories.
In the spring and summer, you have to compete with numerous other homes on the market. If a house is listed for less than yours, you could have to wait until that one sells before you get any offers. In the winter, with limited inventories and less competition, you are more likely to get your asking price.
8. People Are More Relaxed When Shopping for Homes.
The bright lights, scents, and sounds of the holidays help people relax. They are more likely to spend less time considering their different options and making an offer.
9. Most Buyers Are Preapproved for Financing.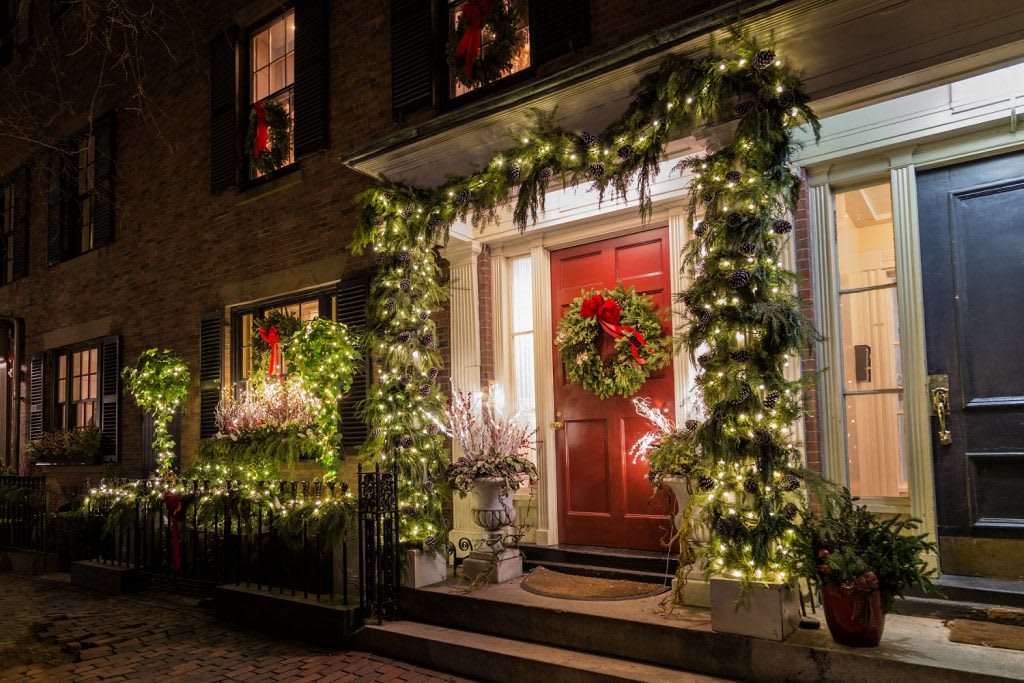 In the winter months, buyers want to show they are serious about their offers by obtaining preapproval for a mortgage before they start shopping. This means, once you get an offer, you can closer faster because you are not waiting for the buyer to get approved for financing.
10. Buyers Will Want to Close as Soon as Possible.
Most buyers want to utilize their time off of work to move and get situated in their new home instead of having to use personal time off.

To take advantage of these great benefits and get your home on the holiday real estate market or to get help finding a home for sale in Maryland, Northern Virginia, and Washington DC, contact The Ferguson Group at (847) 903-1030 today!